Gifts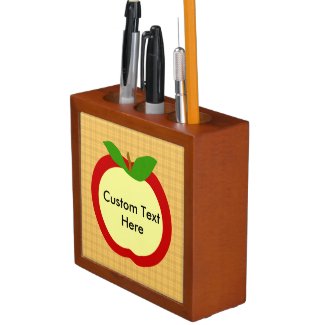 Teacher Gift Award Pencil/Pen Holder
by
TeachersPet
Browse more Desk Organizer Gifts at
Zazzle
Holiday Season Gifts, Greetings and Home Decor
We've got the best, original design Christmas, Hanukkah and New Year gifts, wedding party supplies and custom designs for the home, office or classroom showcased here.
Create personalized custom design cards, favors, gifts and home decor for your family, office, classroom or dorm celebrations.
Shop Zazzle for personalized, one-of-a-kind cards, gifts, apparel and decorations.
Choose from designs based on hip, original graphics and suggested styles, then change it up to make it your own. Or upload your own photo and graphics, then work with the easy online design tool - hundreds of fonts and colors - to create a one of a kind design.
Many different styles of shirts, hats, apparel and accessory designs, with styles for everyone from babies to seniors, even cool bling and clothing for pets!
Neck ties, tee shirts, hats, bags, mugs, bar ware, signs and so much more. Coordinate your stuff, or pick and choose. Find the perfect party favor or wedding gift and make it a memorable keepsake or event.
Create a one-of-a-kind custom button or customize party invitations and greeting cards online at Zazzle.com.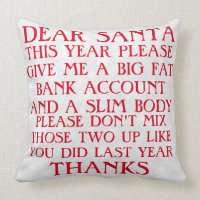 Funny Santa Christmas Pillow
by
BespokeDesign
View more
Christmas Pillows
Seasonal
Shop for greeting cards and invites online at Zazzle.